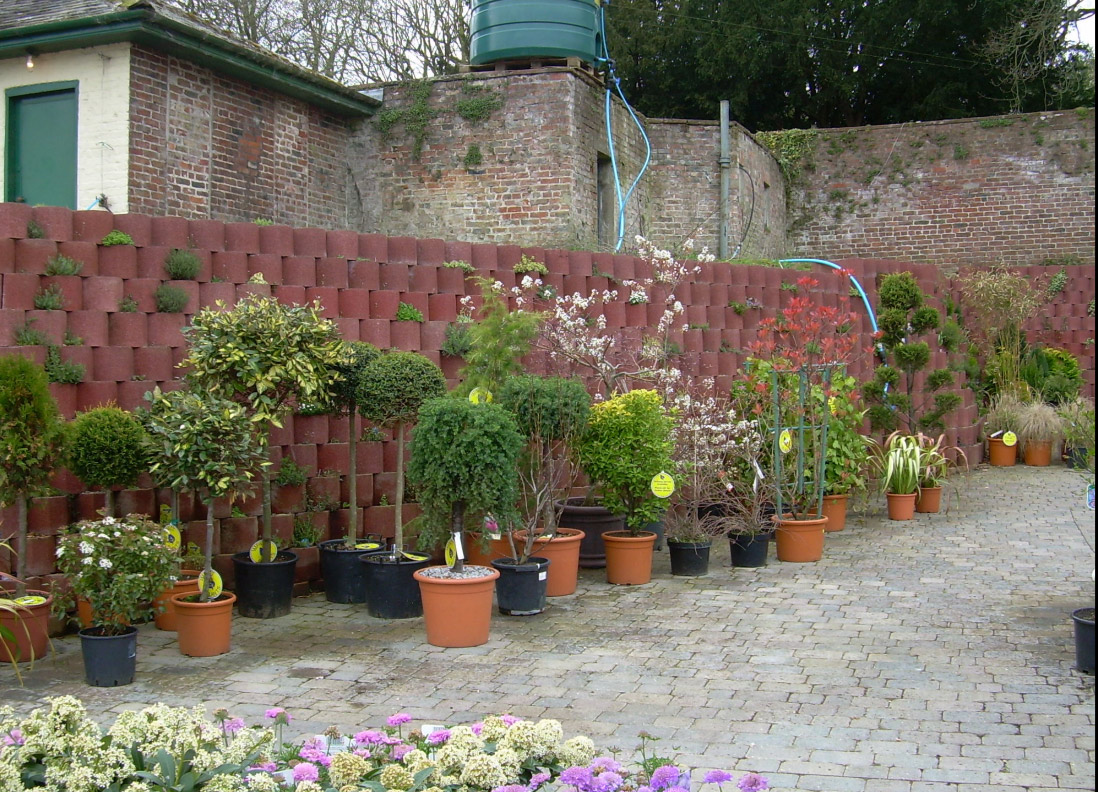 There's perhaps no better place to showcase a plantable retaining wall than by constructing one within the grounds of a popular new garden centre. For this project in Cumbria the large open air display area called for a significant earthworks cut with a resulting need to retain the surrounding ground as well as introducing buttressing to a number of structures.
Red Betoatlas units were chosen for the perimeter walls and were used to maximise the landscape opportunity. The theme was continued into the car park where Red Betoflor formed the low height steps in level between parking aisles.
In each case the walls were constructed to the design cross-sections produced by the Betocalcul structural analysis programme.
With the completion of the works the client has a fully functioning retaining wall and the ability to have an impressive display at point of sale.