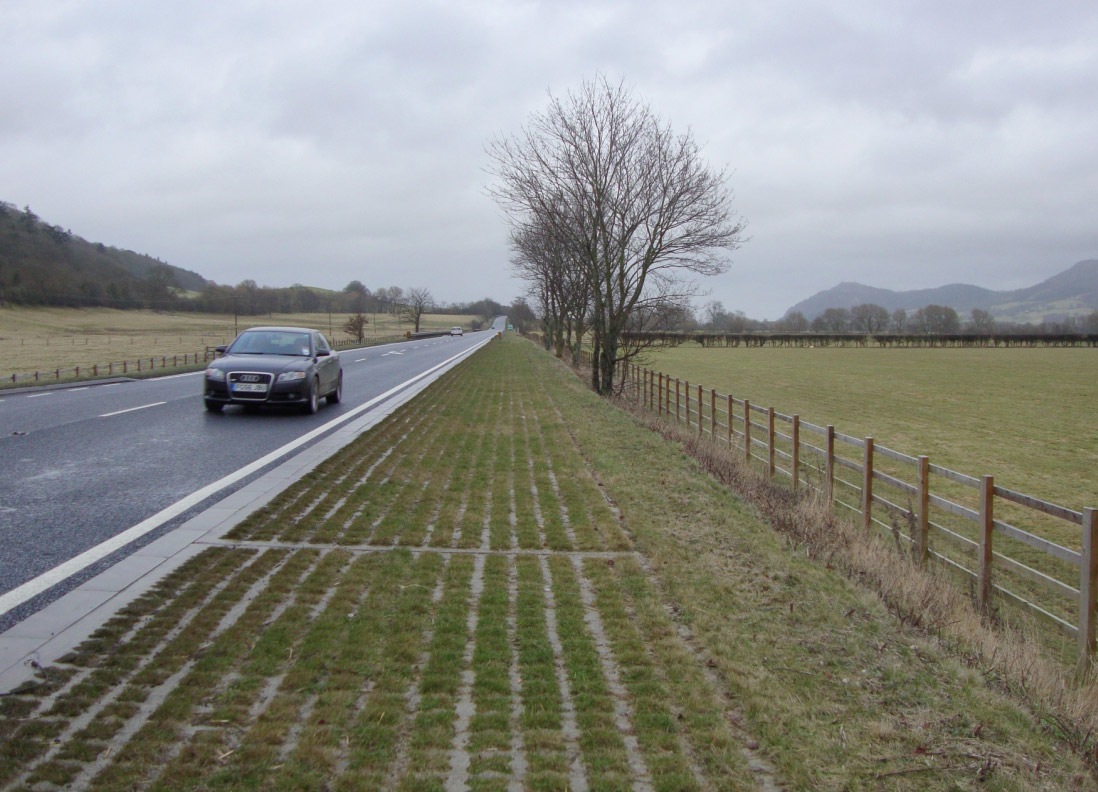 Another of our projects on the border of England and Wales, with the historic boundary of Offah's Dyke just a stones throw away. Intertwined with this boundary is the meandering River Severn. Britain's longest River often swells at this point after its descent from the hills of Mid-Wales placing the local towns of Welshpool and Shrewsbury at risk. The arterial A483 highway has been a regular sufferer of flooding with the Moors Straight section being a catchment for flooding across adjacent fields.
To reduce the risk of flooding the highway has now been elevated by 450mm along this crucial section. To maintain a natural balance and reduce the level of surface water run-off the pull-in areas to the verges have been constructed using Grasscrete as the surfacing layer. With the likelihood of traffic up to 40 tonnes gross weight the 150mm Type GC2 was installed with A393 ( 10mm diameter) mesh reinforcement. 3 metre wide lay-bys were formed with the flat upper profile of Grasscrete able to cope with the braking, steering and acceleration loads from the fast flowing traffic.
Since completion of this project other areas of Grasscrete have been added to the highway as part of this essential upgrade.