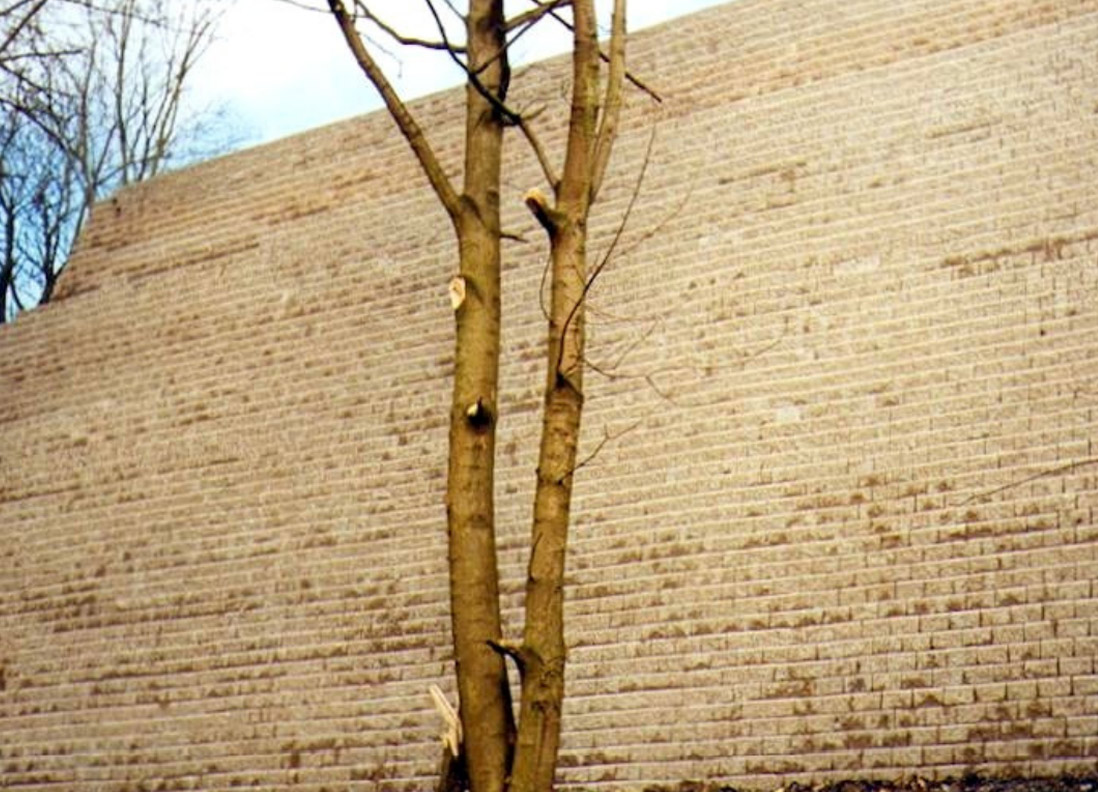 Regeneration of industrial landscapes can be problematic when it comes to assessing the competence of structures left behind. A feature of the cotton and wool producing mills of the Pennine areas used to be construction of walls to buildings that also doubled as earth retaining structures. Long after these buildings have been demolished the end walls often remain in place as stand a lone earth retaining walls. In some cases there is little to record the design of the original structure or its ability to maintain this role, much of this having been the product of "rule of thumb" engineering.
Some years later, as in this case, add in a housing development to the top level, a screen block wall to increase the height, a build up of water pressure and down comes the 8 metre high wall. The challenge to rebuild the wall was then hampered by the metamorphosis of the mill site into a wooded landscape that limited access.
Taking up the task was the Leromur block system that with it's dry built form could be easily moved along a narrow temporary track before being hoisted into position via a telescopic mechanical handler. With a face angle of 75° the wall created a natural buttressing effect to the variable strata left behind after the collapse. Using the Betocalcul Design study a structural backfill was then incorporated, with the wall immediately functioning as the build progressed.
Buff coloured Leromur units were used that with their split stone finish were quickly able to blend into the surrounds of Pennine stone. With nature regenerating the lower woodland the wall is now toned into its environment.