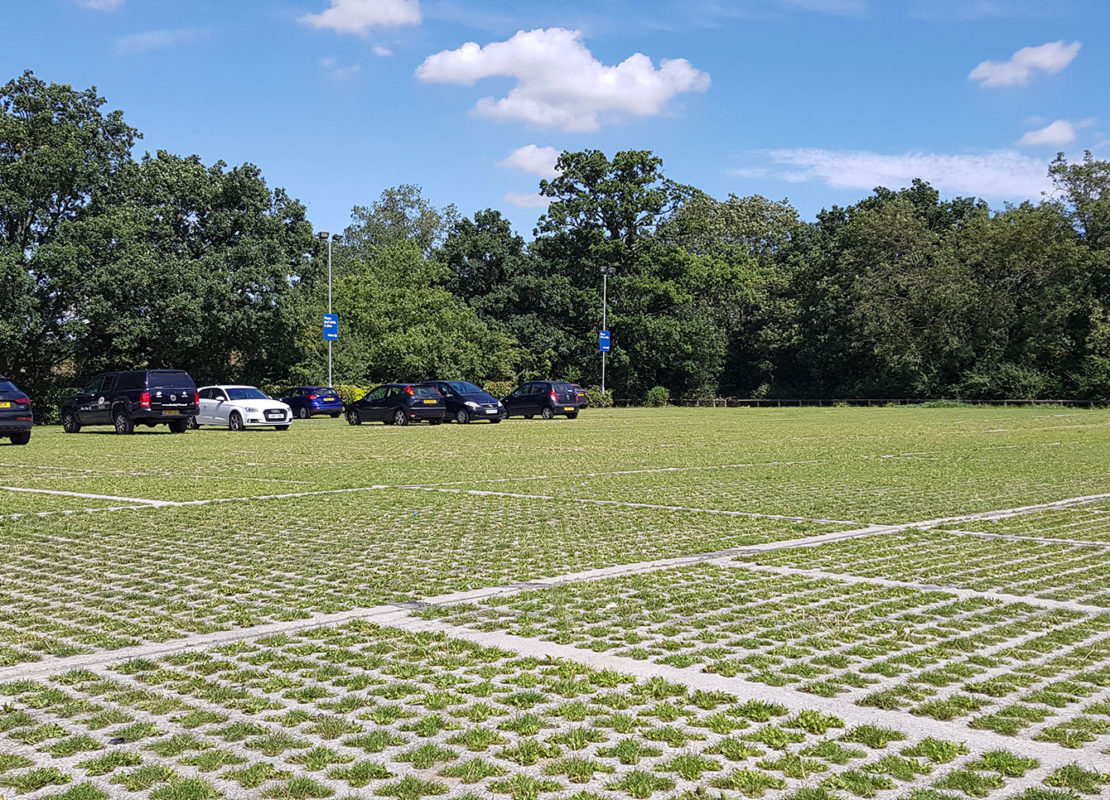 paving car park 9
The first phase of this stadium redevelopment, undertaken in 2016, featured a 5600 m² spectator car
park, constructed from 76mm thick Grasscrete GC3 paving, but within which there was an access
link to a future extension. This was constructed from 150mm thick Grasscrete GC2, so as to enable
access for construction traffic to those works.

The second phase of the works in 2019, focussed on the construction of parking areas closer to the
stadium for outside broadcast units, with heavy loadings again calling for the uprated Grasscrete GC2
to be installed, this phase required working to tight timescales leading up to the beginning of the new
season.

Work then continued with Phase 3 a significant extension to the Phase 1 car parks, but during this
period the works were initially affected by ground conditions and then by the Covid pandemic. With
the impact on sporting fixtures due the pandemic, attention turned to a new temporary use as a drivein
cinema facility, with areas being turned over to this facility as they became available.
The completed car parks now provide for the large number of spectators at this successful rugby
club, with the grassed landscape providing an ideal setting for the pre-match tradition of car boot
picnics. Between matches the car parks are used for the many conferences held at the stadium.