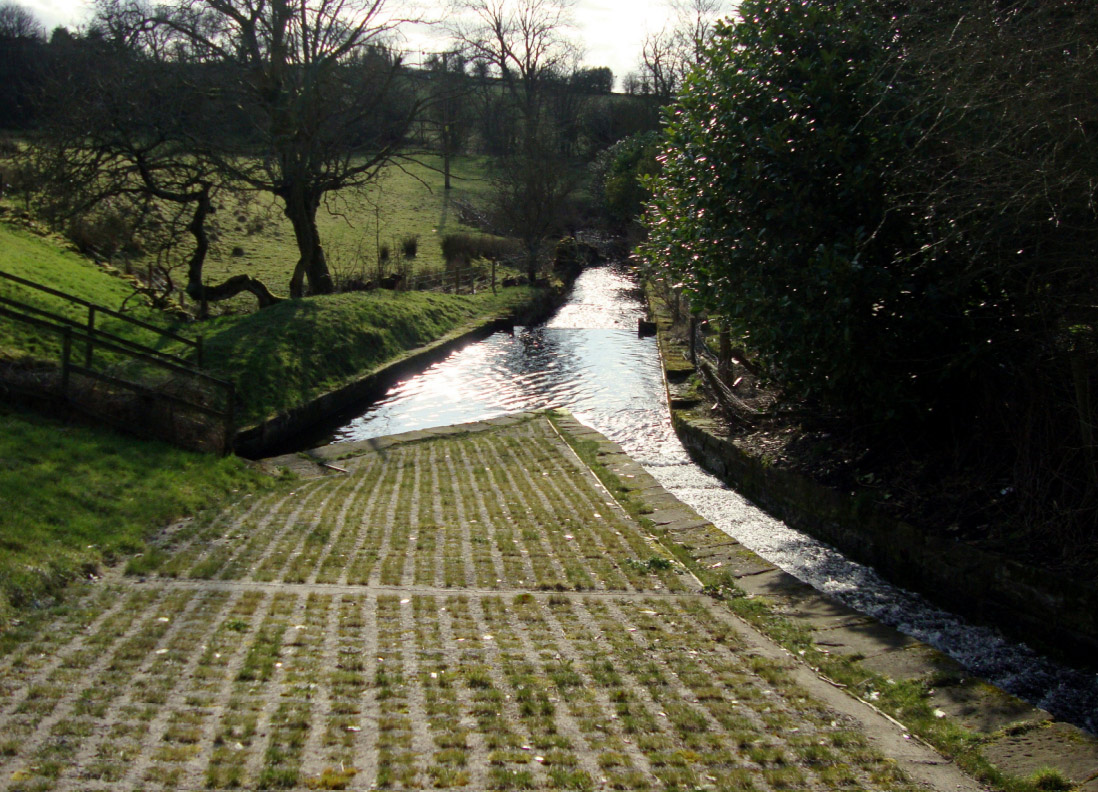 Mature reservoir projects can pose a challenge to contractors called in to undertake upgrading works. The site and the available access may no longer resemble what was available to the original builder. This was the case for this project, where a Reservoir Inspection had identified the need to armour the ground around and between its overflow and by-wash channels.
With weight restrictions to the connecting wooden bridge another means of gaining construction access was required and one that must avoid contaminating the flowing channels. The solution was found by temporary bridging with all materials introduced by a 360° tracked backhoe.
Grasscrete GC2 with a proven flow capability of 8 metres per second was selected for the armouring. With the system's cast on site format it was possible to follow the parabolic profile and the varying plan shape of the works in one structure. This avoided the potential for weakness that an alternative pre-cast method could have suffered, whereby the necessary cutting to individual blocks could have left a focus for erosion.
Now complete, the Grasscrete is starting to take on the natural patina of the moorland landscape.