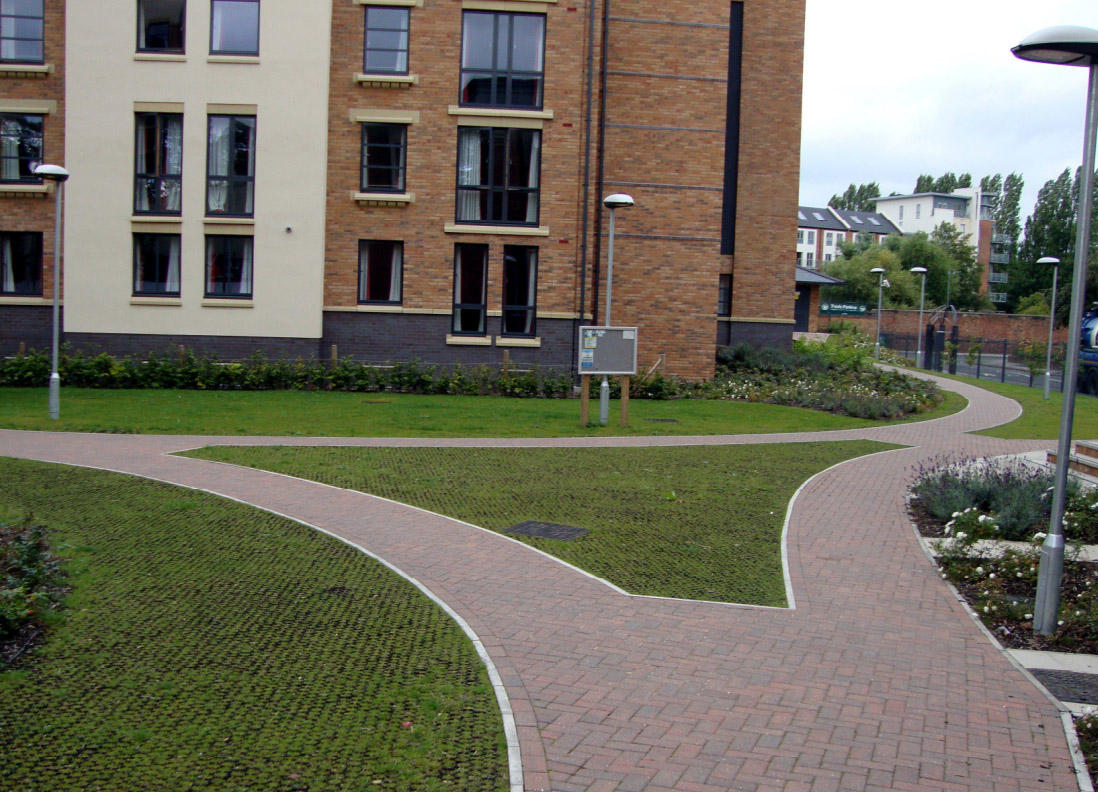 How do you create a fire and emergency access within a congested landscape? This was a question faced by the designers of this new university student accommodation centre.
With a need to gain access for aerial platform fire appliances, the route had to work in conjunction with an interconnecting layout of block paved footpaths, the primary identity of which had to be maintained.
The solution was found with honeycomb celled Grassroad pavers. The polypropylene units were easily cut to form the complex shapes bordering the paths. A similar process was undertaken to the rear of the areas where they formed planters. In these locations the dry-fixed Grasskerb GK45 units were used to enable a free-form restraint to be introduced.
The combined effect is a composite surface structure that's able to supply emergency access. When not functioning in this way it upholds the natural tranquillity of a well tended landscape.