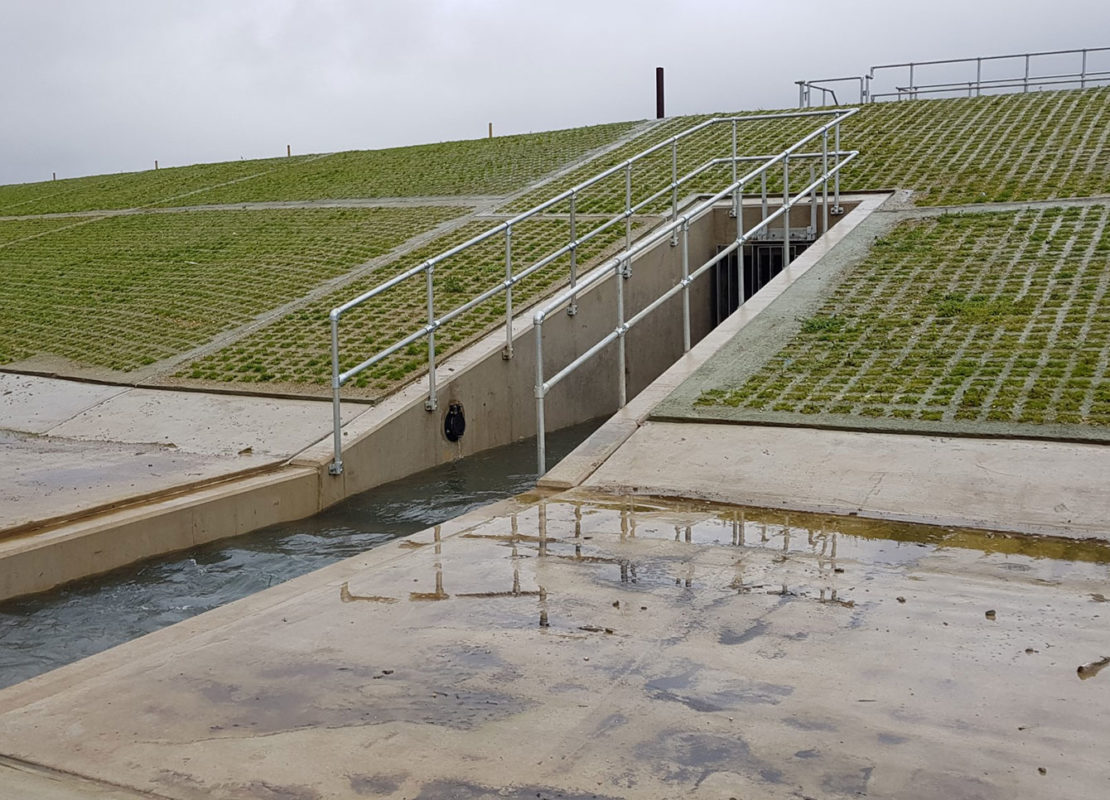 paving spillway 3
Adaptability has always been a strong suit for Grasscrete and so a specification challenge put
forward by clients' East Riding of Yorkshire Council was readily accepted. Their requirement was an
armoured spillway, capable of withstanding flow rates of up to 8 metres per second, but with a new
housing development next door, there was a need to tone down the engineering impact. Going green
might be something of a cliché these days, but that's exactly what happened with the Grasscrete
spillway slopes being cast with green coloured concrete.

Pocklington Flood Alleviation Scheme (POCFAS) is the latest flood prevention scheme introduced by
the East Riding Council, which along with the other schemes has collectively provided protection for
up to 23,000 homes. Now complete the storage area created by the bund is capable of holding
90,000 cubic metres of flood water, to mitigate the risk of downstream flooding in the Pocklington
town centre and its surrounding neighbourhoods.

The above photograph, shows the permanent flow channel passing through the Grasscrete faced
flood bund and the stilling basin, with grass to the spillway in its early stages of germination.