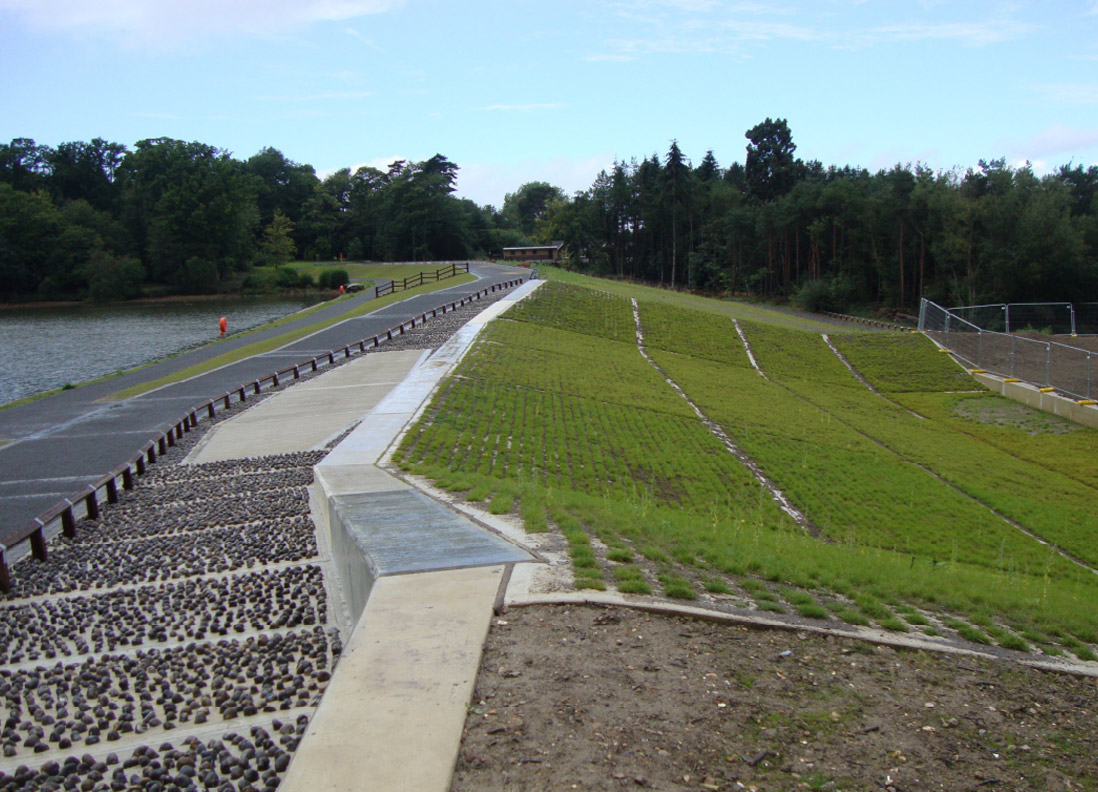 Tilgate Park is a natural leisure facility within the growing Borough of Crawley. The park attracts hundreds of thousands of visitors each year from around the South East of England.
Grasscrete has previously featured on the site as a paving layer to access tracks and car parks around the park's amenities. This latest project however sees Grasscrete displaying its capabilities within a water environment.
The project was part of a scheme to reduce the incidence of flooding along the River Mole in a plain extending as far as London Gatwick Airport. As well as being a natural amenity Tilgate Park features a dam that serves to attenuate flow and in doing so mitigates the potential for downstream flooding.
With a fast growing conurbation and corresponding increases in surface water run-off a re-evaluation of the dam's capacity was undertaken. The outcome was an identification of the need for more storage but a realisation that the boundaries of the existing reservoir couldn't be extended. To accommodate this the decision was taken to increase the depth of storage by raising the dam crest.
As part of the works Grasscrete was selected to armour the spillway slopes as well as the stilling bays around the outfall. The 150mm thick Type GC2 was selected with its ability to accept flows of up to 8 metres per second and for its ability to follow changing plan and contour profiles without compromise in performance.
On completion the works quickly harmonised with the natural forest environment that surrounds the reservoir.