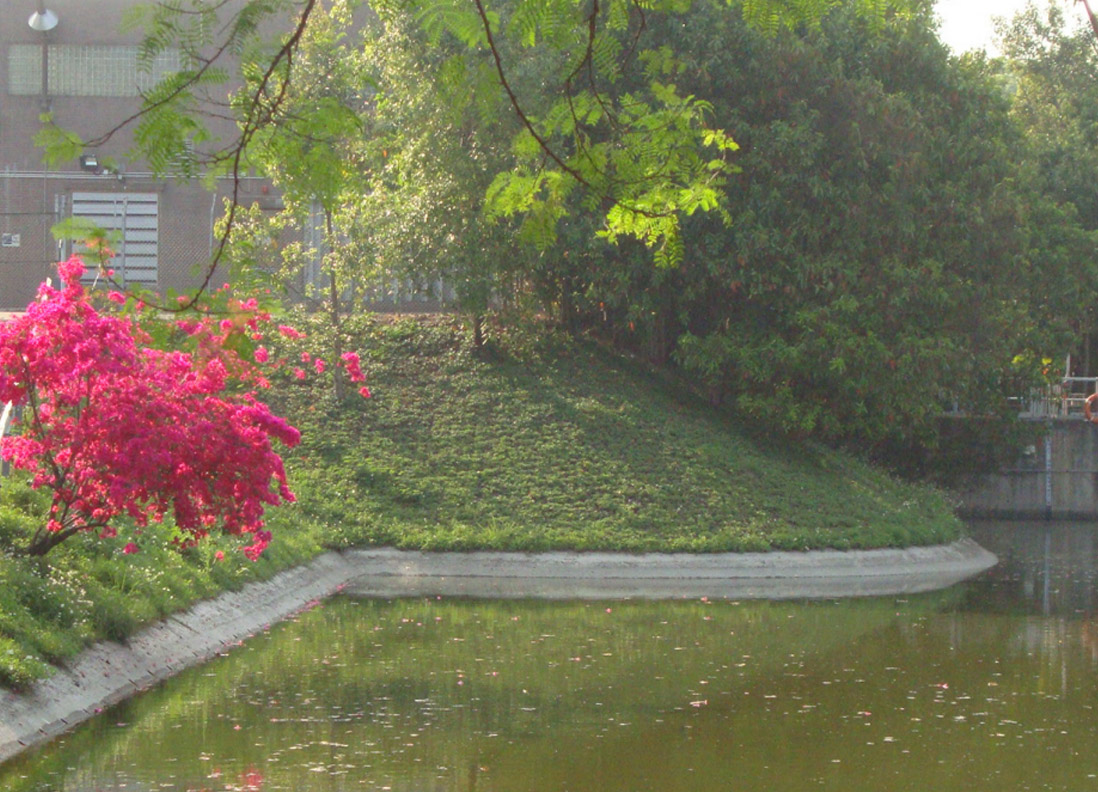 Close to the Shenzhen River and Hong Kong's border with Mainland China begins a network of flood prevention methods. These are designed to attenuate rising flood water through a system of channels and storage area that protect the townships and villages of the New Territories and beyond that the Kowloon Peninsular.
Near to the border at Lok Ma Chau lies the first floodwater pumping station with an attenuation lagoon. The lagoon has a managed permanent water level helping to maintain the indigenous wetland culture of the New Territories. This sees a solid concrete base to the lagoon with its upper slopes and those of the feeder channels faced with 76mm thick Grasscrete GC3 laid to the sub-grade. Tree pits have been incorporated into the slopes and the area is now a haven for bright pink Camellias that enhance this tranquil setting.
Elsewhere in the New Territories lagoons have been constructed using Grasscrete throughout the site with base and sides constructed in 150mm Grasscrete GC2. These areas replicate a natural marshland culture with flow maintained except for flood events when storage becomes a feature. The use of Type GC2 enables high flow levels to be accommodated as well as maintenance traffic along the base of the lagoon.
Since 1985 Grasscrete has played a major role in Hong Kong helping to harmonise vital engineering need with essential environmental awareness.