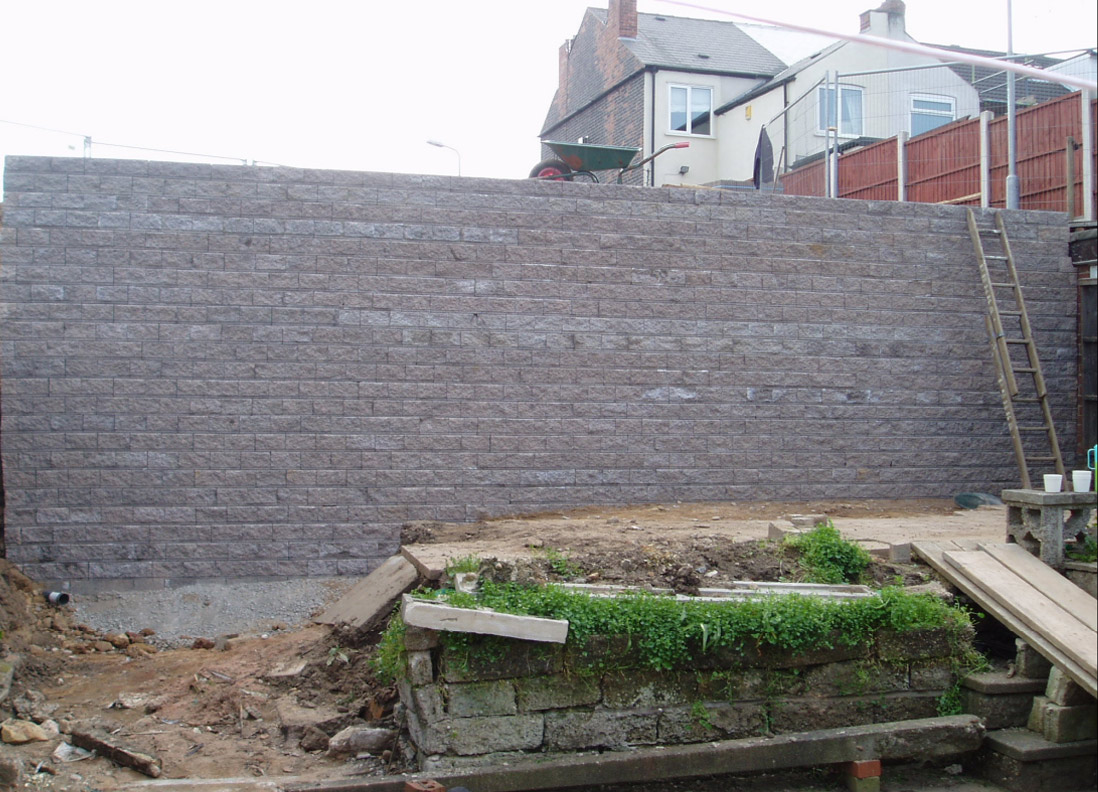 Today's Building Controls are tightening up on evaluating the impact of developments on neighbouring boundary walls. There remains however a legacy of boundary structures for which little data is available to be able to assess their competence to receive new development load. It's perhaps of no surprise therefore to occasionally find instances where what might have outwardly appeared to be sound ultimately fails to be fit for purpose when put the test.
Such is the case with this domestic property where an existing re-constituted stone wall failed under the imposed load of a car park constructed at the higher level. The result a pile of rubble in a garden, the loss of a car park and one for the insurers to sort out!
With only a footpath available from the residence the access had to come from top down working across the slip. This called for some careful consideration of temporary loads and a system of construction sympathetic to these restrictions.
The dry build Leromur system was selected with the 500mm wide split finish units combining with the woven Betonap geo-grids to form a composite mass wall structure with an almost vertical face of 87°. Once the foundation had been cast the work could begin on the 3.2 metre high wall, with the dry-laid units immediately able to retain and stabilise the slip. To the end of the wall a return end was created with the Leromur units to close off the backfill.
Once completed the car park was reinstated and both sites returned to normal use.