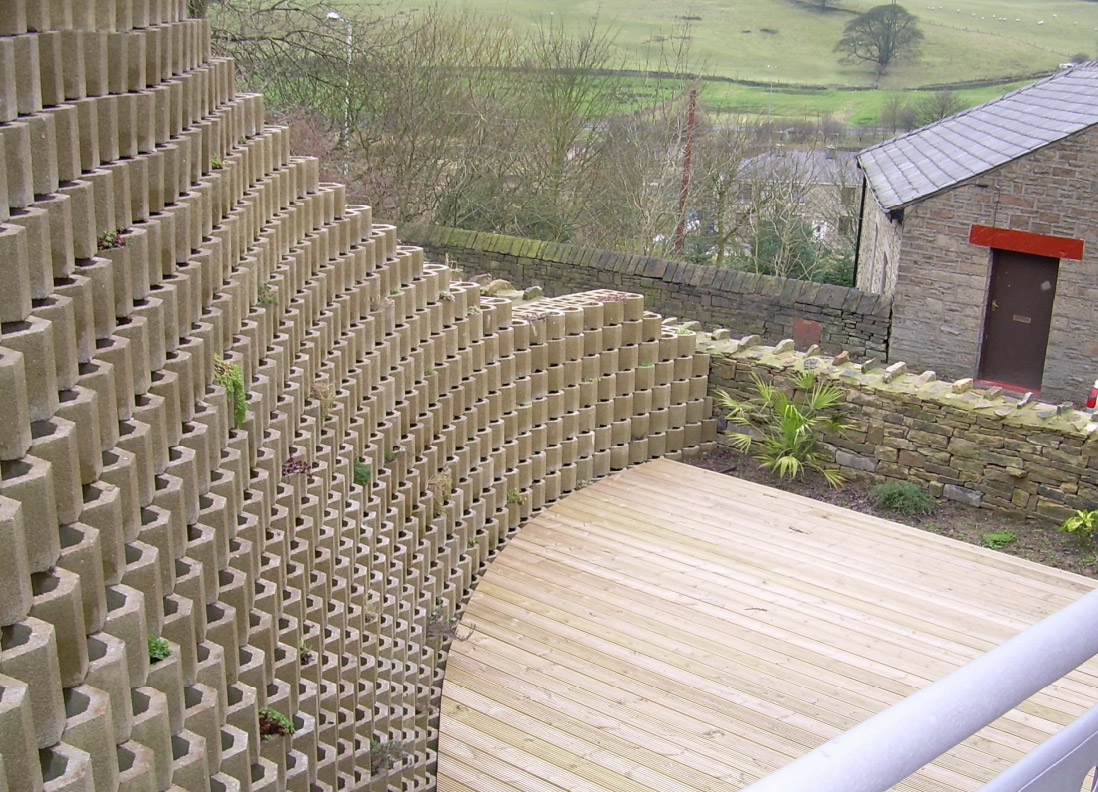 The challenge in compiling this profile was in selecting just which photograph to use, each one that we have is equally dramatic, but we thought that this one indicated the flexibility of the Betoatlas units as well as the ability with its buff colour to tone in with its surroundings.
With a 250mm long gauge to the blocks the wall could easily cope with the hillside profile of this residential setting with the edge of the wall stepping down with each course, so minimising the visual impact of the structure.
From this concave section the wall continues around the rear of the building with a series of dramatic reflex curves that show to good effect the ability to mirror rolling natural profiles. The 5 metre height of the structure has in this case been softened by the introduction of a wood decked patio area.
The wall has been constructed to a Betocalcul warranted software design and features a structural backfill horizontally reinforced with Betonap geo-grid to form a composite mass wall structure.