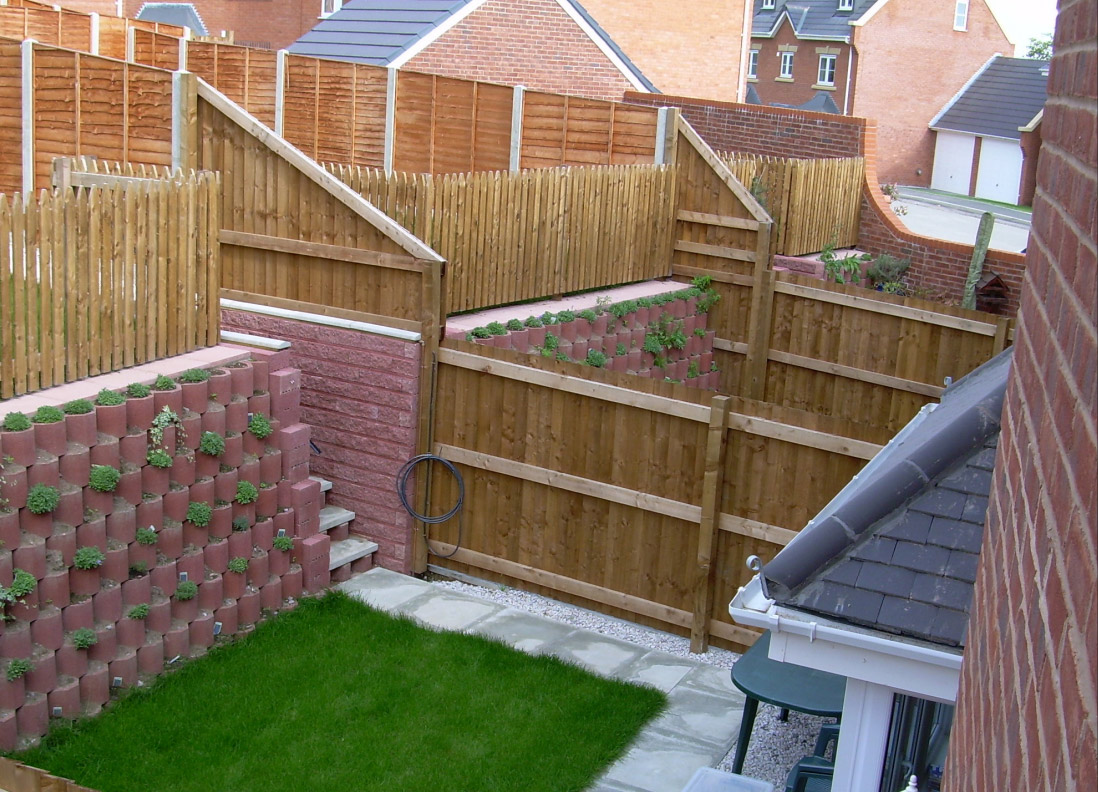 Now this wouldn't be the largest project that we've undertaken but it hopefully shows the flexibility in design thinking that the Betoconcept range can encourage.
With any housing development to a sloping site the introduction of retaining walls can be challenging enough but when access is needed between levels the challenge becomes even more onerous. How to achieve the access and structural requirements without constructing an unsightly mishmash of differing finishes.
Taking on the brief, the proposals for this project saw step flights constructed with vertical Leromur wing walls. The right hand wing constructed with a vertical edge to meet the party wall fencing. The left hand wing wall was raked back to the angle of the Betoatlas earth retaining wall to which it was joined. The Betoconcept portfolio was completed by utilising Betoflor units with the connecting lugs removed to form the step risers.
Completion has seen the residents quickly taking the opportunity to add a vertical dimension to their gardens with the faces being landscaped with a range of plants.
The structural design for the wall was provided by the Betocalcul analysis software, complete with a 10 year insured warranty.