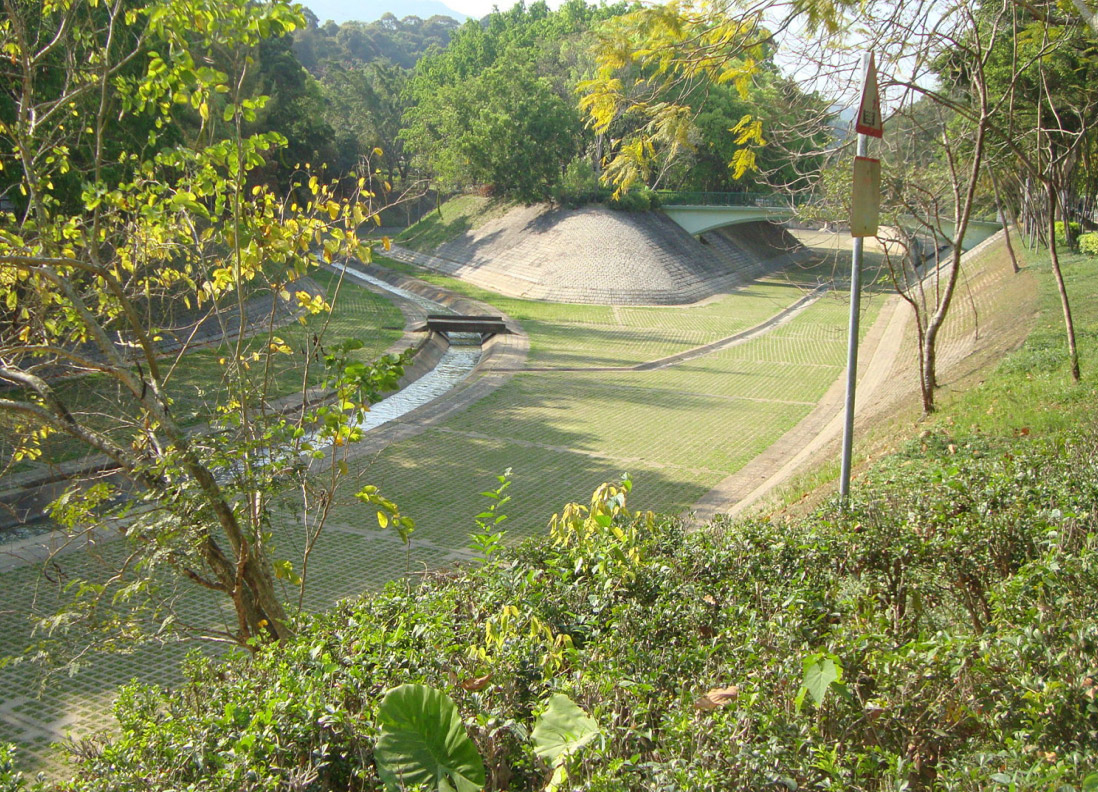 Our first venture into water engineering in Asia came in 1986 with the Lam Tsuen River Retraining Scheme. A significant project in the early phases of the Hong Kong Government's developing flood prevention strategy.
With a need to mitigate the environmental impact within the indigenous wetland culture, an alternative was needed for what would otherwise have been large expanses of concrete throughout the planned network of flood channels. Working with environmentalists a way forward was found whereby Grasscrete could significantly replicate the natural fauna and flora conditions but at the same time provide an 8 metres per second flow capability to handle typhoon storms.
As the photograph indicates the channel has now matured into a natural landscape but one that is ready to meet the flooding challenge when needed.
The Lam Tsuen Scheme was instrumental in re-shaping environmental awareness and policy for Hong Kong and beyond.
With this type of application Grasscrete holds an advantage over pre-cast block types, not only in terms of load and flow rating but also in respect of programming. Unlike pre-cast blocks that need to be laid as a single, end to end operation; Grasscrete can be concurrently installed in any number of locations with the knowledge that the bays can be easily linked into a continuous unbroken structure. Once cast Grasscrete was also able to handle flow, even before grass growth, another advantage over pre-cast blocks.