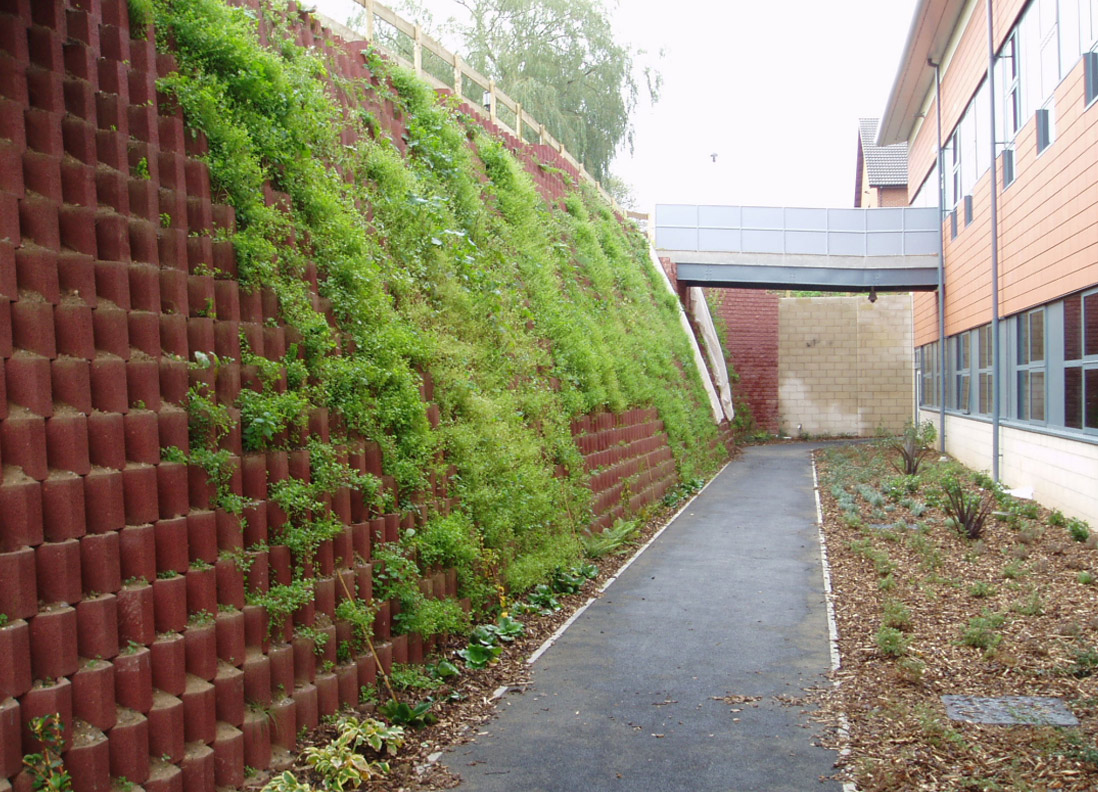 A large scale hospital redevelopment site with a few added complications.
A need to construct an earth retaining wall but with high level services to one elevation, a pinch point to another and then for good measure the need to include a footbridge.
Two of the elements needed to be handled as part of an enabling package and this saw the services being underpinned to the longest elevation by a network of soil nailing fixed through a surface membrane to maintain integrity during the temporary works. The pinch point was constructed by contiguous piles that enabled a vertical wall to be formed.
The permanent solution saw the soil nailed section faced with a 4 metre high Betoatlas wall in red colour with the rear of the wall incorporating a structural backfill reinforced with Betonap geo-grid. A bespoke treatment was provided to face the contiguous piles with a vertical facing of red Leromur units. These dry fixed units were braced by Betonap geo-grids laid across the blocks and then vertically to the piles where they were held in place and tensioned by steel plates fixed to the piles.
The Leromur was jointed to the Betoatlas by forming a return head wall, this in turn extended at high level to fill under the footbridge that in turn was supported on columns encapsulated by the wall.
A second phase of the works saw a Betoatlas earth retaining wall as a car park surround. This called for an existing brick structure to be buttressed.as part of the works.