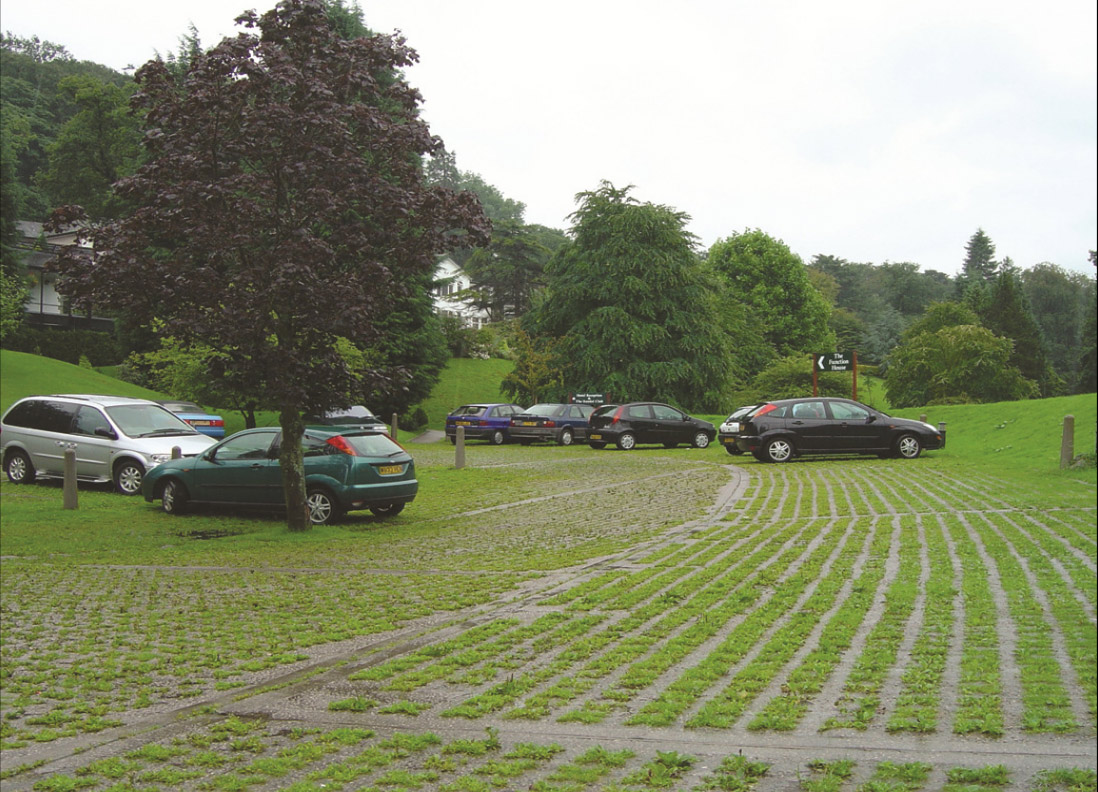 The stunning scenery of England's Lake District makes has long made it a natural draw for tourists from around the World. The influence of nature with constantly changing light and colours across the rugged skyline, has captivated artists and poets for centuries. As befits an area of natural lakes it also happens to host the heaviest rainfall in England. This can be a problem when designing car parks: How to allow for the surface water run-off without radically changing natural contours?
One such example can be found at this popular hotel. The ideal site for a new car park was to be found along a natural terracing set to one side of the main driveway. To screen the parking from view a bund would be constructed around the lower reaches of the area creating in doing so a dish shaped profile. Rather than using macadam paving with the extensive drainage infrastructure that would be needed a solution was found instead with Grasscrete.
With Grasscrete GC3 being selected the permeability of the system enabled natural levels of percolation to be maintained without altering the contours. With no requirement for kerb edges the profile could blend seamlessly into its surroundings. It was also possible to cater for the curved shape of the area without incurring the stepped edged that would be a requirement with the alternatively considered pre-cast units.
An ideal example of Grasscrete enabling development and a natural environmental balance to be main