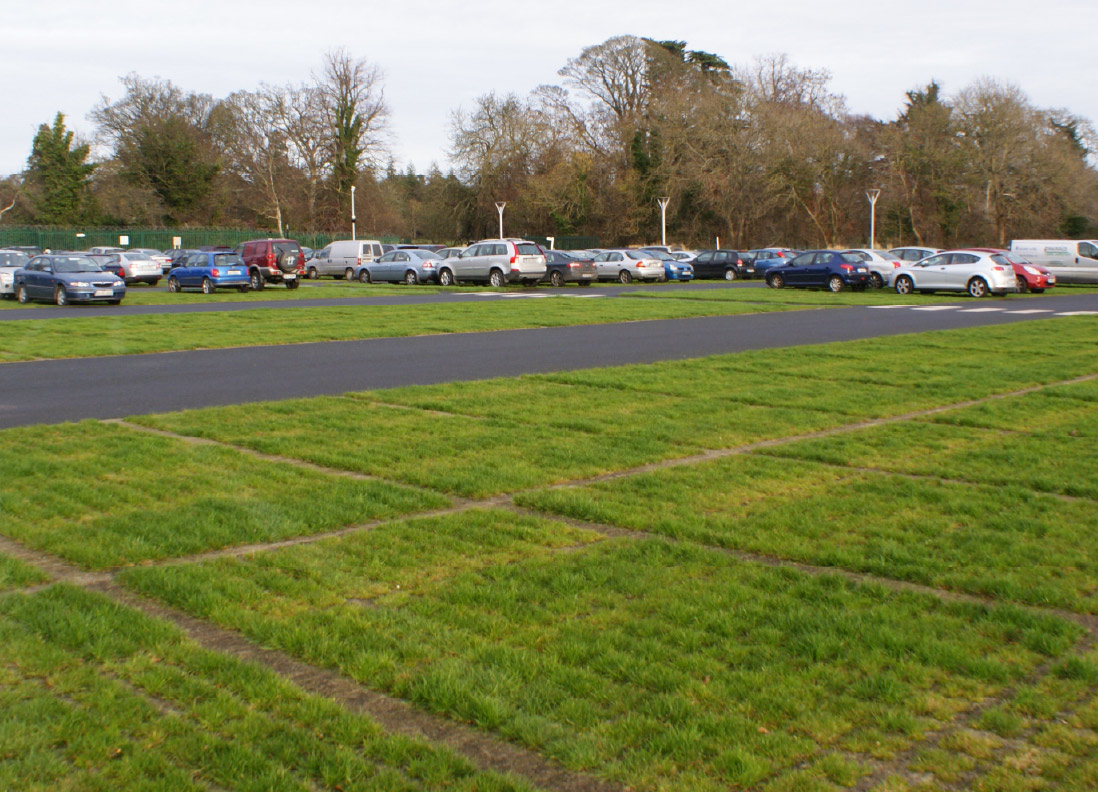 Following the successful completion of a project at the Áras an Uachtaráin, the Irish President's Residence Grasscrete was called into action again on the other side of Dublin's Phoenix Park. This time the venue was Farmleigh House the ancestral home of the Guinness brewing family. Bought by the Irish Government in 1999 the Estate has gone through a programme of restoration to create a residency venue, for conferences and visiting dignitaries. Outside of this use the venue is open daily to the public and has become a popular visitor attraction.
In formulating a design for a new visitor's car park the Office of Public Works looked to create areas of parking within a network of asphalt access roads. Although the photograph might not suggest it, there was also the added complication of a significant slope to overcome. The solution was found in Grasscrete, with 100mm thick type GC1 utilised to accept use by coaches in addition to 350 cars.
The permeable nature of Grasscrete enabled the parking areas to collect run-off from the asphalt access roads and for the whole percolation process to then be harvested by sub-ground drainage having being significantly filtered en-route.
With this project Grasscrete has been able to maintain the natural green-space environment of this important parkland, yet at the same time provide for intensive car park use.
Also available as a full project report, please ask for further details