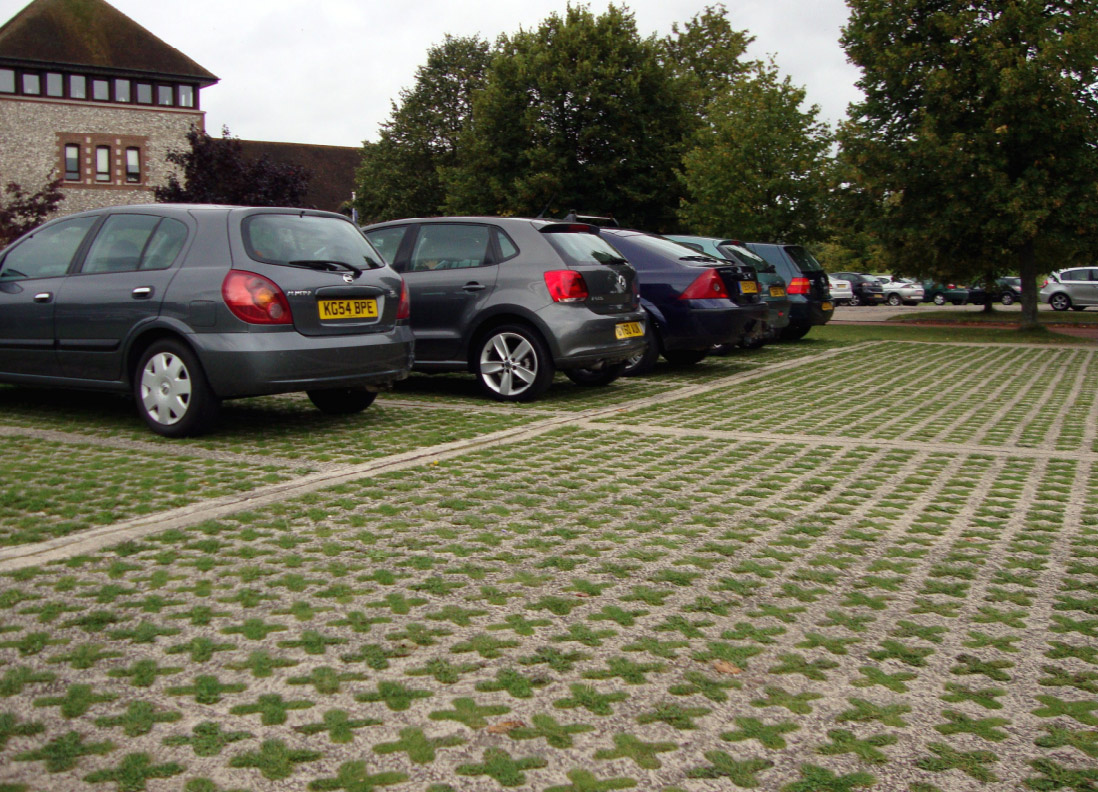 For wine lovers around the World, the idea of sitting down to drink a nice bottle of English Red might not instantly hit the right note. Things are changing however, the quality of these wines now stands comparison with the better known centres of production and the success is starting to flow. They are becoming so successful that one prominent South of England winery is continuously upgrading its number of car parking spaces to accommodate those wishing to sample the produce.
This scenario makes Grasscrete the ideal fit within a continuous expansion programme. With its pervious structure Grasscrete has been installed with no piped drainage and as a result no requirement for drainage falls or earthworks beyond the immediate area of installation. As a consequence this means that additional areas of Grasscrete can be easily tagged onto existing ones to keep pace with the growing demand. And all within a clearly defined budgetary programme. These benefits have now seen two phases constructed to date.
The initial area focussed on the need for traffic up to 10 tonnes with its proximity to the building complex. To cater for this 100mm thick Grasscrete GC1 was installed. The subsequent phases were for an overspill requirement and the specification here was relaxed to car traffic only for which 76mm thick Grasscrete GC3 was laid.
Advantage was taken of Grasscrete's ability to delineate parking and each bay was identified by 200mm wide monolithically cast concrete strips, creating in doing so a fully delineated car park but without paint markings.