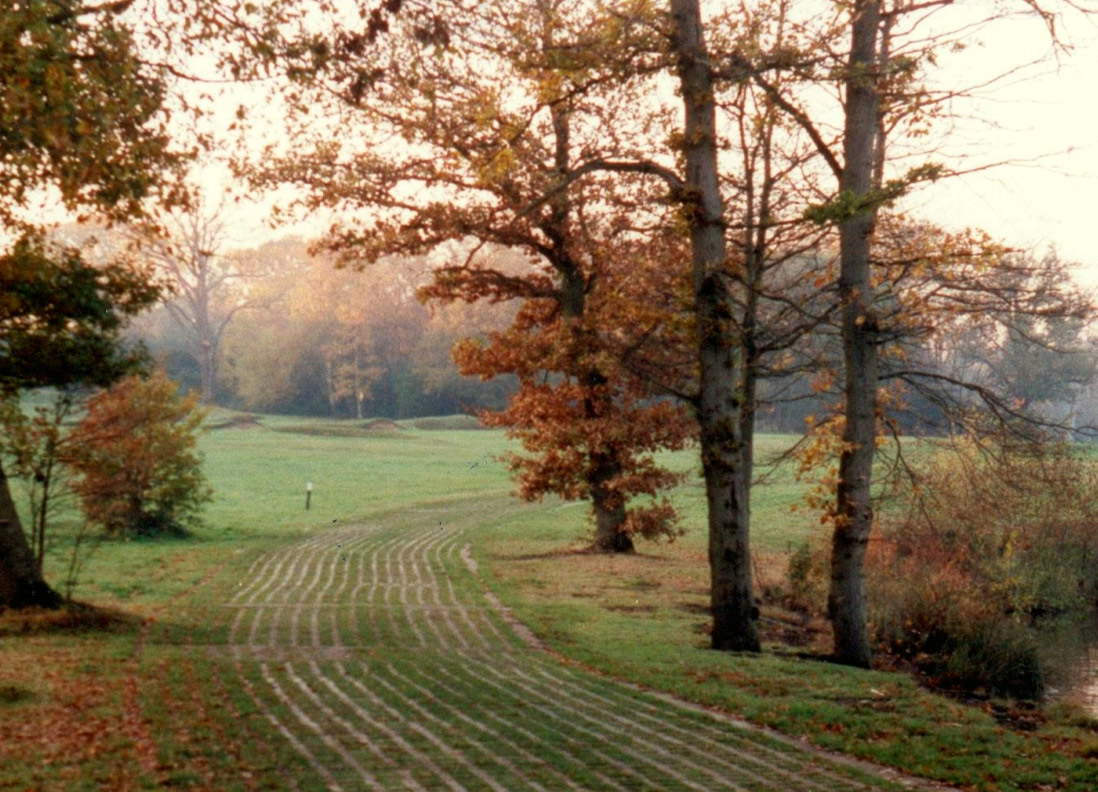 Vital to any major event is the provision for corporate hospitality and its incorporation can often be as challenging as the event itself. Back in 1990 severe storms ravaged the South of England and in particular Surrey and Kent. At the centre of the storm was the wooded area of Virginia Water and in particular Wentworth Golf Club. The storm tore down ancient trees and turned grassland into bog and all the week before the PGA World Master's Tournament. A Herculean effort enabled the event to take place and this kick started planning for a new infrastructure to overcome access difficulties that had been encountered.
One of the difficulties lay in the construction of the VIP tented village, nestling in woodland and with no formal access route for visitors and build contractors alike. For the build up and breakdown access was needed for 40' articulated lorries and a route skirting the lake and fairway was identified. To minimise visual intrusion and to maintain an environmental balance Grasscrete GC2 reinforced paving was selected and installed as a full package project by Grass Concrete's Contract's Division.
To the tented village a gridded network of roads were formed that doubled as service access and pedestrian walkways during the event, so avoiding the mud churn of mass foot fall.
Challenged by difficult ground conditions and the wayward drives of celebrity golfers during construction the new infrastructure was completed on time and on budget for the following year's tournament.
Also available as a full project report, please ask for further details