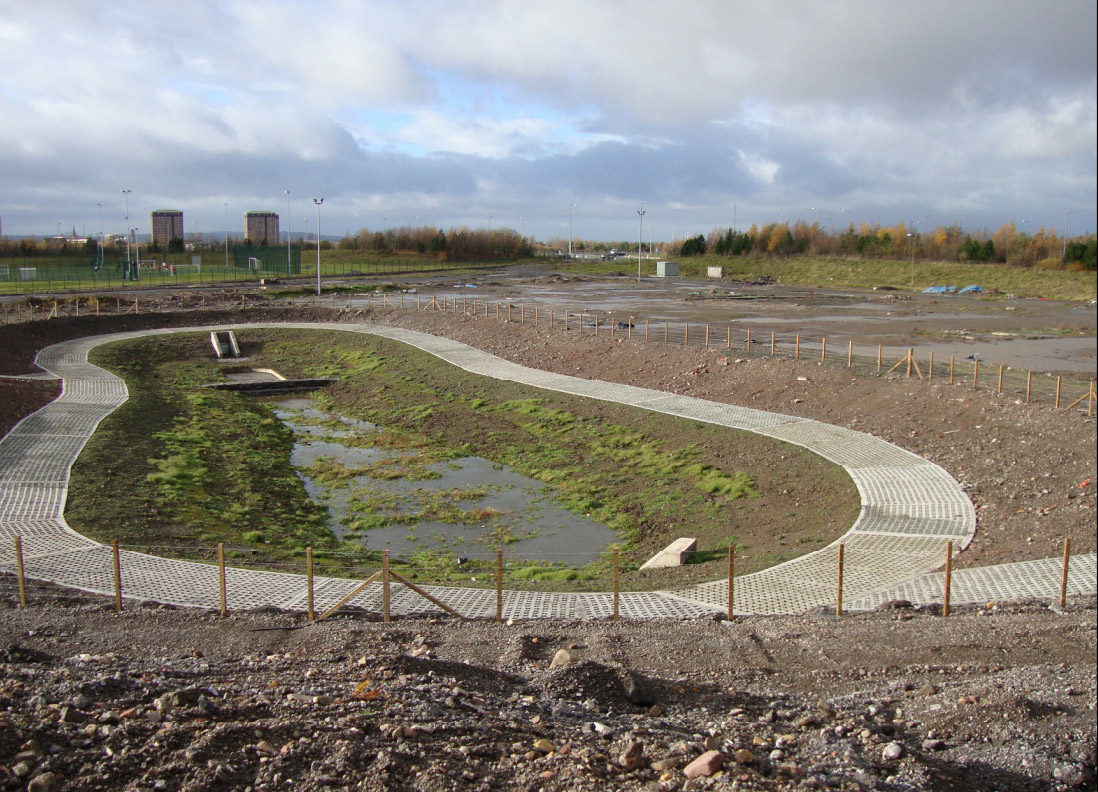 Given the project title and this photo to work with you might be forgiven for thinking that this a form of racing circuit. If true, it might not be the fastest of surfaces and missing the tight bottom turn could lead to a watery end. In actual fact the only sporting link might be the future potential for anglers to fish the lagoon once it's matured.
This project is part of a major redevelopment of the former Ravenscraig Steelworks where to avoid the introduction of wide scale drainage installations and peak demand on sewers, the surface water is instead being directed to a stilling lagoon. With a reed bed culture being formed the pond enables a controlled release of storm water that is then significantly cleansed.
The Grasscrete provides a maintenance and emergency access track around the pond and with the potential need for heavy lifting at the trash screens the 150mm thick Grasscrete GC2 was specified. The decision to use Grasscrete instead of a pre-cast system enabled a continuous "freeform" shape to be formed without any structural weakness The solid edges to the roadway also means that the route can be easily identified without the need for separate kerb edges.
We've included a photo here that shows the Grasscrete before the application of topsoil and grass as we feel that it illustrates the flexibility of thinking in design that the system can stimulate.